News
NEW PRODUCT – OIL FILTER & ISOLATION VALVE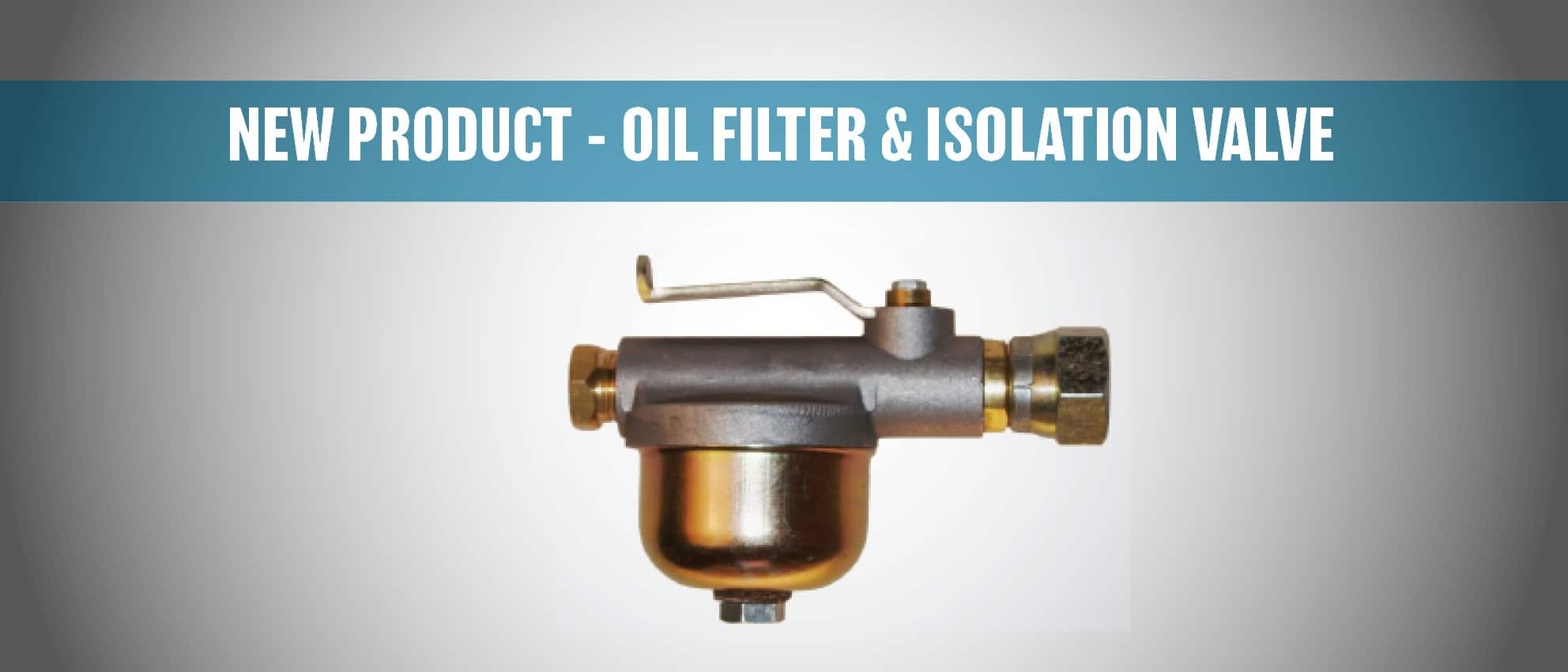 Oil filter and Isolation valve in one tidy, robust, and compact unit
For use with the KBB Fire Valve range
Avoid expensive engineer call outs
Supplied with 1/2" to 1" BSP adaptor for connection to oil tank and an anti-crush insert for 10mm copper pipe
Application
For use on bottom take-off connections on steel or plastic domestic heating oil tanks.
The filter and isolating valve are positioned in the oil feed pipe, usually near the tank, running to the boiler. This ensures that the oil supply can quickly be turned off, for example, during boiler servicing. The OFV is fitted with a nylon filter, this is important because even the smallest particle of dirt or rust can permanently damage a boiler's oil pump and/or block the very fine oil atomizing jet.
Techncial Specifications
Material
Body: Aluminium
Filter bowl: Steel
Filter: Nylon (40 – 50μm)
Connection sizes:
In: ½" BSP Swivel.
Out: 10mm compression with copper olive.
Flow Rate: 151 L/hr kerosene at 1 meter head.
Weight: 320g (without adaptor)
TRADE MERCHANTS ONLY
Call our sales office on 01 4000 000 or email [email protected] for a quote.