News
Customer Notice – Stock Take Closure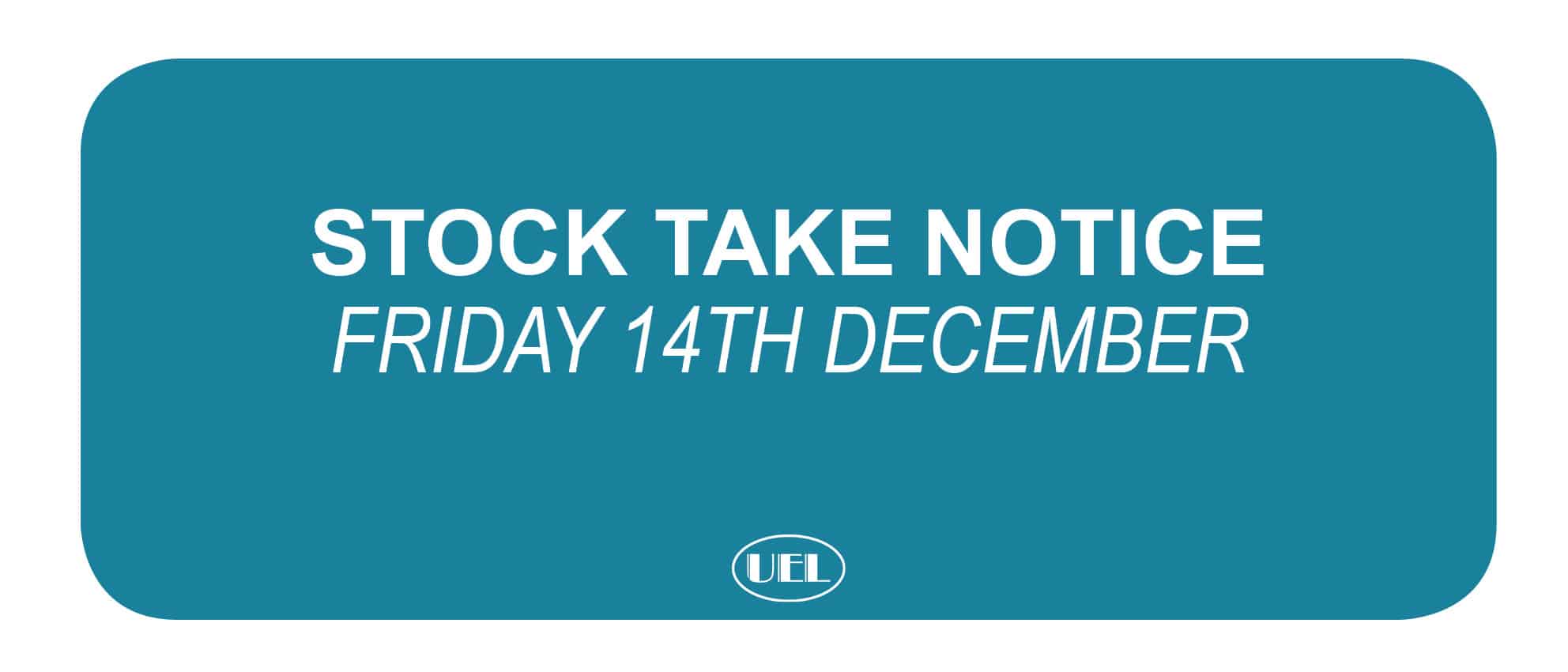 UEL warehouse & office will be closed for business all day Friday 14th December to facilitate our annual stock take. Unfortunately, for this reason, it will not be possible to process or dispatch orders on this day.
Please email any queries/orders you may have to [email protected] and we will process these requests on Monday the 17th of December. Of course, if you have an urgent request, get in touch and we will do our very best to assist in your request. We apologize in advance for any inconvenience this may cause.
UEL stock take will not affect Niko orders/ dispatches or collections. The Niko warehouse & showroom will operate as normal.
Thank you in advance for your cooperation.