News
Join our Fantasy Football League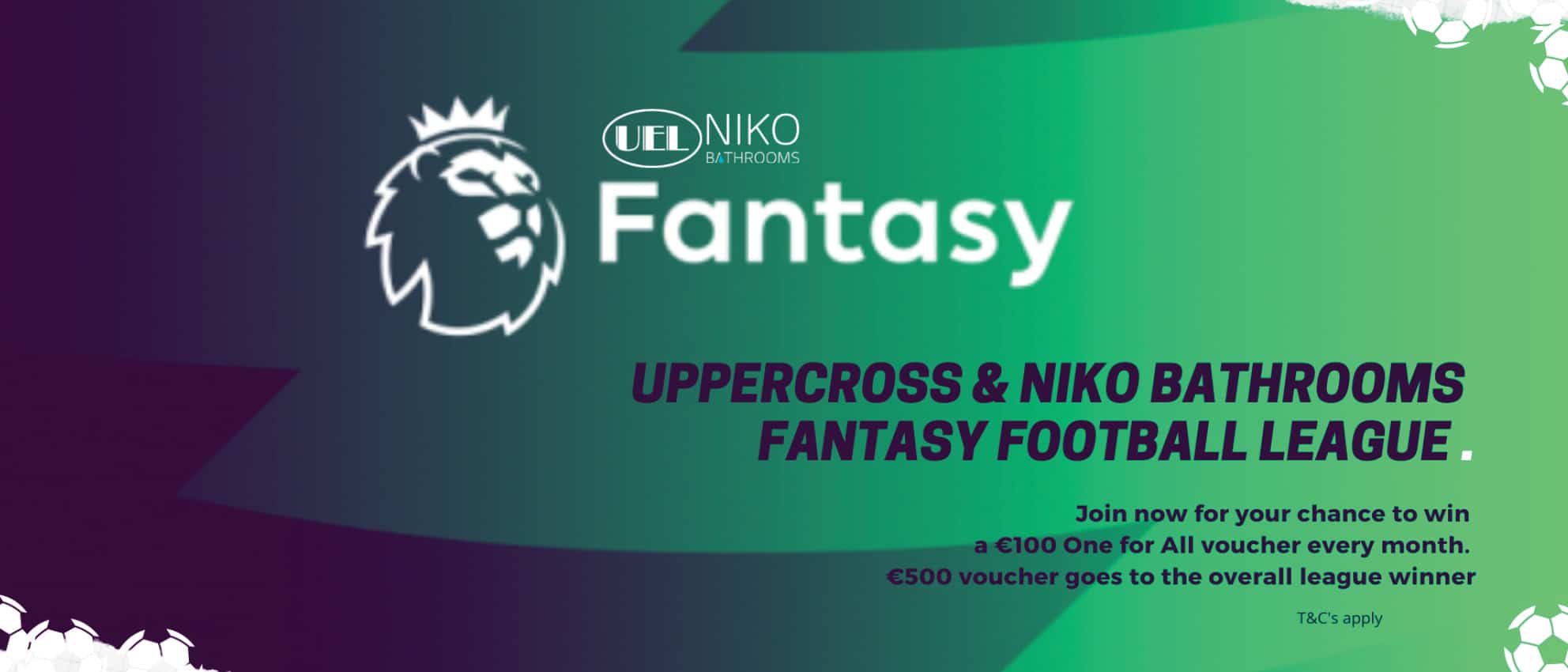 Uppercross + Niko Bathrooms are kick starting a fantasy football league from Monday 14th September. It's been a dreary year so it's time for a bit of crack!
Each month we will give a €100 One for All voucher to the store team with the most points and a whopping €500 voucher will go to the store team with the most points overall.
Join our mini-league 'Niko/Uppercross2020'
Looking forward to playing against you this season!
Some T&C's include:
1 team per store can enter
Scoring starts in game week 2
Winners will be announced on the last day of each month
Overall winner will be announced when the league has concluded
One for All vouchers cannot be swapped for cash or any form of credit.